Sponsorship opportunities
Take this outstanding opportunity to showcase your business to delegates through a Showcase Exhibitor sponsorship. To discuss sponsorship packages please contact Barry Leggetter, AMEC CEO, at barryleggetter@amecorg.com or +44 (0) 7748 677504
We realise the importance of delivering a return on your sponsorship investment. This is what sponsor packages at the Global Summit will deliver:
Opportunity for your company to have a profile at a global event
Interact with leaders and decision-makers from across PR and communications
Maximize your return on investment with tailored packages that promote your organization before, during and after the event
Be associated with innovative thinking and high-quality debate
Networking throughout the Global Summit business days at the Summit Exhibition, an area immediately outside the conference hall and at THREE SUPER NETWORKING events, the Business Networking Fair, Welcome Drinks Beach Party and the AMEC Awards 2018 and Summit Dinner.
"PRIME was delighted with its sponsorship at the Bangkok summit. Our sponsorship package allowed PRIME to reinforce the value we place on the importance of education, best practice and rigorous research in the global communications evaluation industry."
Richard Bagnall, Global Strategy Consultant
Education Sponsor 2017 & 2018

"It's an honour for us to be partners of AMEC Global Summit. I strongly believe that the excellent management of intangible assets is key to generate a positive impact in our businesses and our society, but we need to prove that impact through metrics".
Angel Alloza, CEO
Global Summit Partner 2018

"Isentia was proud to be the headline sponsor of the AMEC Summit in Bangkok, 2017. It was a pleasure to partner with AMEC in order to bring global leaders in measurement and evaluation to the Asia Pacific region for the first time. We are always keen to partner with AMEC because they have a global network and extensive experience in delivering world-class events"
John Croll, CEO
Headline Sponsor, Summit 2017

"We were a sponsor at the AMEC Global Summit in Bangkok and will do be there again at the Barcelona summit – that's how good our experience was! The sponsorship in Bangkok helped us generate company awareness as well as very concrete business leads. We are in no doubt that sponsoring AMEC Global Summit will help manifest our presence even further in the time to come."
Steffen Egelund, CEO
Welcome Drinks Sponsor 2017 & 2018

Headline Sponsor – Summit
ACCESO is the leading company in Media and Consumer Intelligence in Spain and Latin America. We apply different digital research methodologies which have proven to offer us more exhaustive and actionable information in real time in order to connect better with our consumers.

Headline Sponsor – Awards
Ninestars Information Technologies Ltd. provides smart, IP-driven digital content solutions to clients worldwide. We have over a decade's experience in the digital content industry and understand the market needs, technology trends and changing user behaviour. From digital clipping services to transcription, analysis, and multi-platform mobile apps, we have end-to-end media monitoring solutions.

Welcome Drinks Reception Sponsor
Established in 2009, Media Track Pte Ltd is an International Media Monitoring Outsourcing Hub headquartered in Singapore.
We deliver conversion solutions for printed media contents, transforming them into structured and searchable text files, along with strategic media management and media analysis. We also offer a wide array of media-related services, including translations, manually written summaries, sentiment analysis, and radio and TV monitoring solutions.
Our stellar team comprehends the intricacies of every project and seamlessly blend innovative digital applications, manual selection methodologies and a myriad of research approaches to acquire pertinent information with pinpoint accuracy for our clients.
For further information please contact Steffen Egelund, CEO on se@mediatrack.sg or view a two minute presentation video on www.mediatrack.sg

From nine international offices and in over 70 languages, PRIME Research marries talent with technology to help communicators demonstrate and generate PR value and return-on- investment. The firm integrates, analyses and evaluates media performance across all channels – social, digital, print and broadcast – to deliver actionable insights and strategic guidance for better communications and business results.
Staying ahead of an ever-changing marketplace takes skill and talent. PRIME Research's executive leadership team brings a broad range of experience, education and expertise to give our clients operable insights and a deeper collective understanding of their business landscape. To each client project, PRIME's management team applies subject matter expertise, critical thinking and applied statistics in conjunction with advanced tools to ensure high-quality execution, salient conclusions and achievable strategic guidance – on-time, within budget and with excellent client service.

Thomas Leitner, VP Global Sales & Marketing, PRIME Research International
M: +49 172 634 5465
T: +49 6131 218 0319
E: leitner@prime-research.com
@UKPrimeResearch
@USPrimeResearch
@DEPrimeResearch
We are a leading think tank in the management of intangible assets. A business foundation created by great companies to reinforce integrated and integral management of intangible assets and help develop strong well-reputed brands able to compete in global markets.
BBVA, CaixaBank, Iberdrola, Repsol, Santander and Telefonica are our founding partners. Current Trustees of the Foundation include companies such as Gas Natural Fenosa, Abertis, Bankinter, Cepsa, Cemex, Coca-Cola, Danone, DKV Seguros Médicos, El Corte Inglés, Ibercaja, MAPFRE, Popular, Renfe, Suez Water Spain (Agbar) and Grupo Volkswagen.
Mission: Being the driving force to lead and strengthen professional management of intangible assets and resources. We believe in intangible as strategic resources that guide and create value for companies all over the world. Our aim is to encourage a new way to do business that focuses on reputation and follows our values: innovation (we promote new models of business management); rigour (we generate knowledge through a robust conceptual framework); professionalisation (we support the strategic role of intangible assets and the necessary professional training); and networking (we believe in the value of collaboration between companies, scholars, networks and partnerships to create new areas that allow professionals to connect and learn from each other improving the quality of business fabric).
Vision: Our dream is that organisations help enhance our society through an excellent management of their intangible assets.
Services: We offer knowledge, intelligence and innovation in seven action areas: Reputation, Brand, Communication, Metrics, Sustainability, CSR and Good Governance, Public Affairs and Training.

NEWTON Media is a dynamic and innovative company providing sophisticated media intelligence solutions in the Central and Eastern European region. Led by highly qualified communications professionals with direct experience at the sharp end of PR and media management, we understand our clients' challenges. Our solutions include international and regional media monitoring and analysis; market research; voice to text software; media archiving and consultation and training services.
Forward thinkers, we fuse talent and technology to deliver bespoke solutions for all your present and future media needs. We believe that human insight should always be at the core of media analysis with technology enhancing the personal factor. With a team over 500 professionals and offices located across 10 countries, NEWTON Media is recognised as one of the most progressive and agile partners to the communications industry in Europe.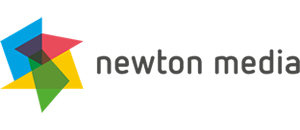 Institute for Public Relations
The Institute for Public Relations is a 501(c)(3) nonprofit foundation dedicated to fostering greater use of research and research-based knowledge in corporate communication and the public relations profession. IPR focuses on research that matters to the profession, providing timely insights and applied intelligence that professionals can put to immediate use. Dedicated to the science beneath the art of public relations.TM IPR serves as a research aggregator, grantor, partner, interpreter, and convener. IPR does this through independent projects as well as through some of our commissions and programs, including our Behavioral Insights Research Center, Social Media Research Center, Organizational Communication Research Center, and Measurement Commission. All research and publications are available for free to the profession at www.instituteforpr.org.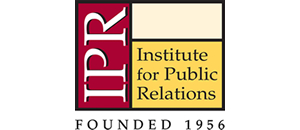 PROI Worldwide, the world's largest partnership of integrated leading independent communications agencies both by revenue and reach was founded in Europe in 1970. With 135+ offices in 50+ countries, from London and Paris to New York, Hong Kong, Beijing and Mumbai to Frankfurt, Tokyo and Sydney to Rio de Janeiro, and other major markets agencies across five continents, PROI Worldwide is the 6th largest global communications group with more than 5,000 staff servicing 6,300+ clients worldwide and 2016 net fee income of US$ 700+ million. We're steeped in local culture, understand the nuances and the opportunities, and know the influencers you need to access. For more information go to www.proi.com


Mazen Nahawi, CEO
Gold Sponsor & AMEC Awards 2017 Sponsor
"CARMA are diligent in sponsoring events which enable us connect to key partners and customers, as well as to demonstrate thought leadership and innovation to the many key stakeholder groups who attend the conference exhibition area or follow the AMEC Global Summit digitally. Our sponsorship of the Global Summit has always helped build our brand and to connect with key audiences and we are delighted to continue with this sponsorship for years to come."
"Ogilvy was a first time sponsor of the AMEC Global Summit when it came to Asia Pacific in 2017. We made a very active content platform investment to support partnering with the industry's most credible voice. Overall we were delighted with the value of the sponsorship and access to terrific content."

Marion McDonald, Chief Strategy Officer, Asia Pacific Region
Gold Sponsor & Content Partner 2017