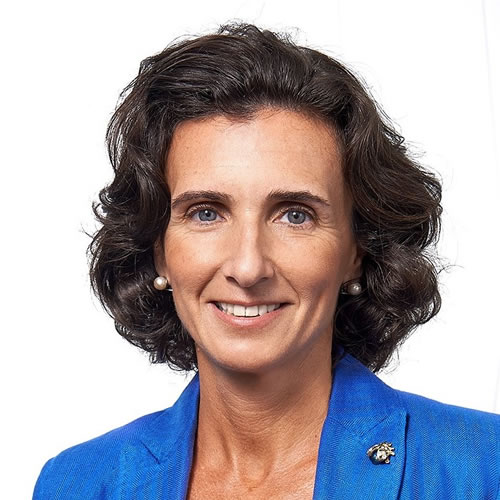 Senior Director of Public Affairs and Corporate Responsibility, CEPSA
Teresa has been Senior Director since October 2017. Leading a team of talented professionals, she has been in charge of designing, developing and executing strategies tailored to help the Company meet its far reaching and ambitious targets of international growth and expansion and enhanced visibility in the global media landscape. An internal and external challenge: promoting effective external communications plans and policies consistent with these goals and successfully reach out to Cepsa's more than 10,000 employees around the world. And that, during a period of sweeping transformation for the Company, encompassing significant organizational changes, the integration of resources and processes, intense M&A activity and the pursuit and development of new businesses and markets.
In July 2016 she was appointed General Manager of the newly created Cepsa Foundation.
From 2011 to 2017, Teresa has been Senior Director of Corporate Communications She has integrated the function for the whole company and implemented new work processes to ensure an measure the contribution to Cepsa and. Prior to her current position, Teresa served as HR Communications Manager at Cepsa, coordinating employee communications within the broader functions of human resources, corporate and financial communications. Relying and building on her experience, role and responsibilities as head of investor, media and other stakeholder relations, she was instrumental in creating and overseeing Cepsa's Corporate Communications Unit as well as its Corporate Social Responsibility area.
Back to Speakers